We provide the highest quality Powder Coating and Media Blasting Services at the best prices for Automotive, Motorcycle and Hobbyists Nationwide
Welcome to Metro Powder Coating
"Powder coating is the fastest growing technology segment in the finishing industry. The quality, durability and affordability of today's powder coating finishes make this the process of choice for world-class companies. At Metro Powder Coating, a high quality finish is the ultimate goal for our entire staff. It is our intention to achieve the highest level of performance by acting as an extension of our customer's manufacturing process." Metro Powder is the leader in the Washington DC area for applying custom finishes. Powder Coating is a type of coating that is applied as a free-flowing, dry powder. The main difference between a conventional liquid paint and a powder coating is that the powder coating does not require a
solvent
to keep the binder and filler parts in a liquid suspension form.  This ma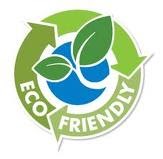 kes powder coating the most environmentally friendly painting process available. The coating is applied electrostatically and is then cured under heat to allow it to flow and form a durable "skin". It is used to create a hard finish that is over 10x tougher than conventional paint. Powder coating is mainly used for coating of metals but recent advancements in the technology have added substrates such as glass and wood as suitable for applying this type of finish process. There are literally THOUSANDS of color options available to the consumer. From standard RAL colors to the most elaborate candy and translucent colors, we can find a color that you will love.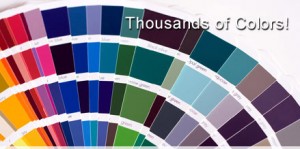 ---
Why Mail Order?
1
We offer services nationwide at the lowest prices.  Even if you have a powder coater down the road, you have to factor in your time involved, quality of service and the rising prices of gas.  The three main shipping companies all will pick up the packages at your doorstep and drop them back off to make getting your powder coating services completed as easily as possible.
Selecting a Shipper
2
We offer flat rate pricing quotes on parts that are mailed to us in the USPS flat rate, UPS or Fedex logo boxes.  We ship outbound over 2,000 packages a year giving us the ability to include free shipping on all return packages.  Prior to sending us your parts, fill out the form below and send us information regarding your part. We will call you with a receiving number so that we will have all the information needed for finishing your part.
Customer Service
3
Our goal is 100% customer satisfaction. We have live operators that answer the phone during business hours. If for some reason we cannot come to the phone, please leave a message and your call will be returned in 30 min. Please give us a call at 202-709-2419 if you would like to speak with someone on our staff.
Free Shipping!
4
All of our outbound shipping is included in our quote.  We get excellent discounts on shipping and will be able to return your shipments in a timely manner at no cost to you. Special order powders may delay the process but we can pre-order powders that we do not stock. Currently we have over 400 to choose from.  
<br>
We strive to keep our processes as streamlined as possible. By offering these services on a flat rate basis, we can keep costs to our customers as low as possible. There is a PDF file below we would like for you include with any shipment sent to us for internal tracking. Please click on the link below and either print it out or just send us an email with the information requested in the form.
Click on a link below to get started on your shipment to Metro PCS or fill out the contact form below and we will contact you soon![/frame_center]