We provide the highest quality Powder Coating and Media Blasting Services at the best prices for Automotive, Motorcycle and Hobbyists Nationwide
Welcome to Metro Powder Coating
Powder coating is the fastest growing technology segment in the finishing industry. The quality, durability and affordability of today's powder coating finishes make this the process of choice for world-class companies. At Metro Powder Coating, a high quality finish is the ultimate goal for our entire staff. It is our intention to achieve the highest level of performance by acting as an extension of our customer's manufacturing process." Metro Powder is the leader in the Washington DC area for applying custom finishes. Powder Coating is a type of coating that is applied as a free-flowing, dry powder. The main difference between a conventional liquid paint and a powder coating is that the powder coating does not require a
solvent
to keep the binder and filler parts in a liquid suspension form.  This ma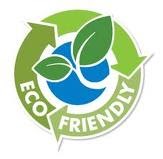 kes powder coating the most environmentally friendly painting process available. The coating is applied electrostatically and is then cured under heat to allow it to flow and form a durable "skin". It is used to create a hard finish that is over 10x tougher than conventional paint. Powder coating is mainly used for coating of metals but recent advancements in the technology have added substrates such as glass and wood as suitable for applying this type of finish process. There are literally THOUSANDS of color options available to the consumer. From standard RAL colors to the most elaborate candy and translucent colors, we can find a color that you will love.
Media Blasting Services
It's important to consider that your paint job is only as good as the surface preparation of the metal being painted. Media blasting is a fast, affordable and safe way completely strip paint, bondo, grime and most importantly, rust from your metal parts in order to provide a clean palette for coating.  Media Blasting is an excellent may to remove paint, rust and oxidation without damaging the surface of the metal. We use Glass Beads, Aluminum Oxide and Black Beauty (slag coal) in our enclosed cabinets. These abrasives have been proven to not only restore the metal to its bare metal, it leaves a surface that is excellent for our powder coating finished to adhere to. Below is a picture of a truck wheel we recently blasted only half.   Take a LOOK!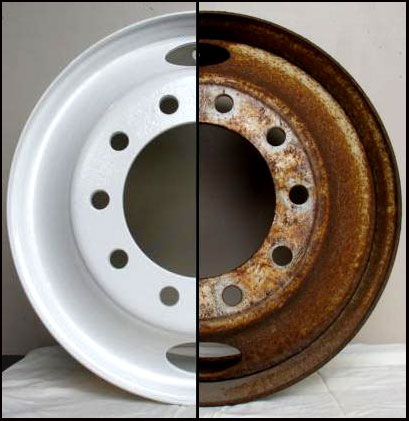 Coating Removal
Each piece brought to us is prepared through chemical stripping, degreasing, or sandblasting to ensure an absolutely clean surface ready for coating. Our stripping process will take your metal to its original manufactured state no matter how old. The new coating can be evenly applied in a powder form and then baked. Resulting in a hard, smooth, paint-like finish that will bend with the metal if dented or struck.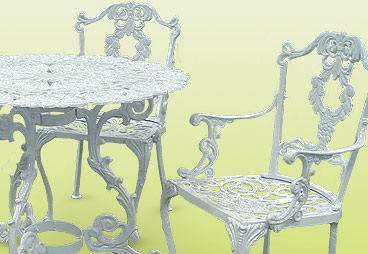 Call us with your next project or idea - 202-709-2419.   We work with designers, project manager and engineers all the time.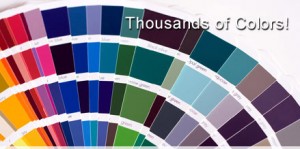 ---
Ship it!
1
We offer services nationwide at the lowest prices.  Even if you have a powder coater down the road, you have to factor in your time involved, quality of service and the rising prices of gas.  The three main shipping companies all will pick up the packages at your doorstep and drop them back off to make getting your powder coating services completed easy.
Call us!
2
We offer flat rate pricing quotes on parts that are mailed to us in the USPS flat rate, UPS or Fedex logo boxes.  We ship outbound over 2,000 packages a year giving us the ability to include competitive shipping on all return packages.  Prior to sending us your parts, fill out the form below and send us information regarding your part.
Fast Turn Around
3
Our goal is 100% customer satisfaction. We have live operators that answer the phone during business hours. If for some reason we cannot come to the phone, please leave a message and your call will be returned in 30 min. Please give us a call at 202-709-2419 if you would like to speak with someone on our staff.
Low Shipping!
4
All of our outbound shipping is included in our quote.  We get excellent discounts on shipping and will be able to return your shipments in a timely manner at no cost to you. Special order powders may delay the process but we can pre-order powders that we do not stock. Currently we have over 400 to choose from. 
[hr]
We strive to keep our processes as streamlined as possible. By offering these services on a flat rate basis, we can keep costs to our customers as low as possible. There is a PDF file below we would like for you include with any shipment sent to us for internal tracking. Please click on the link below and either print it out or just send us an email with the information requested in the form.
Click on a link below to get started on your shipment to Metro PCS or fill out the contact form below and we will contact you soon!

---
Dedication
We have a passion for metal refinishing. Every part that we get into our facility is treated with care. We take the time to make sure the details in the part are finished just as good as the main areas.  We are constantly trying to new ways to improve processes and finishes.  We want every part that we refinish to end being appreciated for years to come. This dedication to superior finishes is what we make sure we maintain every day we walk into our shop.
Experience
In any highly technical trade, there's no substitute for experience. At Metro PCS, we take the lessons we've learned in more than 20 years as one of the East Coast's best metal fabrication and finishing shops. Where many larger companies employ a one-size-fits-all strategy, we combine a mastery of surface preparation, polishing, coating material chemistries, and application methods in approaching each part we finish. We only consider our work complete after you, the customer, are 100% satisfied with the results.
Personalized Service
At Metro PCS, we go over the goals of every one of our customers for the part we are refinishing. For out-of-area jobs we prefer "live" phone calls first, not just to document your special needs, but to hear your voice as well. It's our view that the best way to earn your business is to speak with you one on one. We also invite you to visit us at anytime and view our shop and showroom.
Technical Knowledge
Whether you need new deck plates, bike restoration, mechanical fittings for your boat, wheels or trim for your car, or simply want to return the initial luster to your metal furniture or sculptures, we can help you restore corroded parts and bring back their original shine. That's because we stay on top of the latest tools and techniques in the coating industry, which changes each day as new and better products hit the market. We keep up with the most recent trade journals and magazines, as well as speaking with our knowledgeable customers and suppliers. The chemistries of a decade ago have already been eclipsed by more effective and environmentally safe alternatives. If you're a serious hobbyist -- a boater, a biker, an off-roader, or a furniture collector -- entrust your finishing needs to a company that understands your passion and can accommodate your most exacting demands. We thank you for the chance to introduce you to our suite of custom services and look forward to helping you with your finishing needs. Email Us below with your requests.  We will be in contact with you shortly!  You can even text your photos to 202-709-2419